Media and THR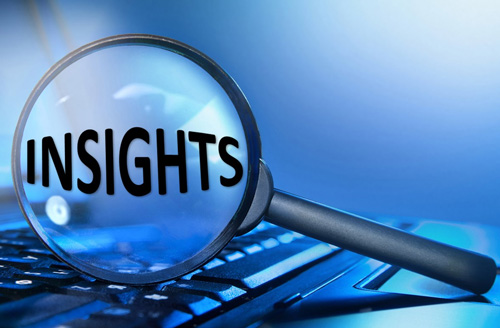 Every week we collect and review international and national media coverage of tobacco harm reduction. This provides an opportunity to take a stock of the major issues regarding THR in the media and how they are being presented. This brief analysis gives us an overview of the major THR issues getting space in the mainstream print and electronic media from March 15-21, 2021.
Overall, 171 news items were published or posted. Majority of them focused on market dynamics. Sixty-eight news items focused on industry news and 15 on policy issues. Nineteen stories were based on research studies and surveys, and 69 were on other topics. In Pakistan, one news item reporting the proceedings of an anti-tobacco seminar organized by the Pakistan National Heart Association (PANAH) was carried in four newspapers, while the findings of a study advocating changes in the country's tobacco taxation and planning policies was published in one newspaper. Not a single tobacco-related news from EMRO featured in the search.
Criticism of Bloomberg Philanthropies continued to grab headlines, with voices being raised about some Bloomberg-funded groups pursuing policies detrimental to health outcomes, especially vis-a-vis tobacco control. The philanthropy is seen as funding global efforts to clamp down on novel vaping products (brusselstimes.com), and as being active in countries willing to sacrifice their own autonomy in exchange for public health funding (vaping360.com). Moreover, news about FDA officials confirming that they received money from a Bloomberg-funded anti-tobacco organization also affirmed the same stance (manilastandard.net).
The activities of British American Tobacco (BAT) and Philip Morris International (PMI) are also featured in several news items, with the former grabbing headlines for suffering a series of court defeats for accusing PMI of copying its patents for heated tobacco products (ekathimerini.com). In Kenya, BAT has rejected the Health Ministry's plan to classify its nicotine pouches as tobacco products regulated under the tobacco control law (businessdailyafrica.com), while in London, it has formed a strategic collaboration to develop next-generation adult cannabis products (csnews.com). The Big Tobacco is also seen as being deeply involved in the illegal tobacco trade in Africa and beyond (africatimes.com).
With reference to Covid-19, a new survey from the McCreary Centre Society shows teens cut back on vaping early on in the COVID-19 pandemic but increased their use when they went back to school (infotel.ca). Meantime, researchers from the University College, London, have found no link between vaping and Covid-19 (vapingpost.com). Evidence also exists about smoking having increased during the pandemic (forbes.com), with illegal cigarette trade having jumped 10 times during the pandemic (thefederal.com).
Stories based on research studies also featured prominently. A new study in 'Nicotine and Tobacco Research' journal finds that the use of high-strength nicotine e-cigarettes can help adults with schizophrenia spectrum disorders quit smoking (consumer.healthday.com). A Kings College London study establishes e-cigarettes as having a clear benefit of helping quit smoking (vapingpost.com), while Public Health England's 7th independent report on vaping talks of a decline, since 2012, in the proportion of vapers who also smoke (betterretailing.com). A Bloomberg report predicts cigarette use may fall to zero in the US and parts of Europe, Australia and Latin America by 2050 as smokers either quit or opt for alternative products (bloomberg.com). Another paper has found that the entry of HTPs has led to a 34% drop in cigarette sales in Japan (vapingpost.com).
The new INNCO position paper highlights that denying access to safer nicotine products in LMICs will endanger the lives of 800 million people (globenewswire.com). In China, a regional group of THR advocates has cautioned governments of LMICs not to succumb to the ploy of vested interest groups dangling money in exchange for policies that restrict and even ban alternative nicotine products which has been found to be much better options for smokers than cigarettes (nyoooz.com). In the UK, the government's review of the Tobacco and Related Products Regulations (TRPR) has been announced, providing a chance for vaping's public health potential to be more fully realized (betterretailing.com). A landmark report from a UK-based harm reduction organization has underlined the need to for tobacco harm reduction efforts to be scaled up, particularly in getting more smokers to switch to better alternatives (thesundaily.my).
Several novel initiatives have also been reported. In the United States, for instance, the Garrett County Health Department has announced two free 'quit now' classes for six weeks to help individuals interested in kicking the nicotine habit (wvnews.com). In Missouri, medical marijuana dispensaries have started selling vape pens and cartridges for the first time (bizjournals.com).