Media and THR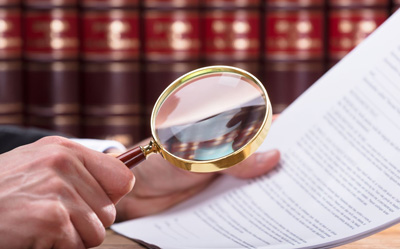 This weekly analysis provides an overview of the major tobacco harm reduction (THR) issues that grabbed space in the mainstream international and national print and electronic media during March 29-April 4, 2021.
During the week under review, 102 news items were monitored on the Internet-their majority (37) focusing on market news, followed by policy issues (13), research studies and surveys (10), and other miscellaneous topics (52). Pakistan featured in only one news item-a report focusing on illicit cigarette trade and tobacco taxation. There was no news from EMRO.
Starting off with legislative measures, Alabama has passed a bill that will raise the legal age (from 19 to 21) to buy cigarettes and certain vaping machines (yellowhammernews.com), while a San Diego ordinance banning the sale of flavored tobacco products can stay in place because it isn't blocked by federal law, a district court in California ruled in a suit (news.bloomberglaw.com).
Expectations associated with the FDA also grabbed sufficient media attention during the week under review. Democrats have called on the FDA to clear the entire vaping market during PTMA process (vapingpost.com) while dozens of US Congress members have demanded that FDA strip flavored vaping products from the market by halting a long-awaited federal product review process (filtermag.org). The FDA has issued warning letters to 10 vape businesses that are manufacturing and selling ENDS products without obtaining a pre-market tobacco product application (vapingpost.com). Meanwhile, a biotechnology company has expressed confidence about renewal of FDA's proposed reduced nicotine mandate that would make all cigarettes minimally or non-addictive (streetinsider.com).
In the policy-making area, Australia's proposal to allow personal imports of vaping products without rigorous quality assurance has been termed unacceptable (racgp.org.au). A Malaysian analyst has suggested that the government can increase its tax revenue by introducing comprehensive regulations and taxation policies on the vape industry (themalaysianreserve.com). Activists in Kenya have urged the government not to allow the sale of banned nicotine pouch Lyft, accusing its manufacturer BAT of trying to amend laws to suit its 'highly addictive nicotine product (kenyanews.go.ke). The Centre for the Study of the Economies of Africa (CSEA) has raised alarm over the fact that Nigeria alone looses six million of its citizens yearly to diseases from tobacco which can be prevented (blueprint.ng).
Amidst developments outlined above, evidence is accumulating about vaping being an effective tool for cigarette smokers who wish to quit smoking. The Eurobarometer report-which pulls opinions of 28,228 people from 27 EU countries and the UK-pointed out that the number of smokers in the EU, and especially the UK, has declined significantly because people were switching over to vaping (therakyatpost.com). One study informs that most US adults who vape want to quit (eurekalert.org) while another from CDC says e-cigarette use among US adult workers has risen in recent years (safetyandhealthmagazine.com). Despite a challenging 2020, vape sales have persevered (cstoredecisions.com). In China, however, shares of e-cigarette companies substantially dropped after announcement of tougher e-cigarette regulations (vapingpost.com).
With reference to under-age smoking vaping and smoking, in Birmingham, Jefferson County Schools is joined by Baldwin County Public Schools in planning to sue JUUL Labs for allegedly helping create a vaping epidemic among school-aged children (wsfa.com). Alcoa City Schools also wants underage smoking to stop and are going to court about it (wbir.com). A presentation at the 2021 National Association of Pediatric Nurse Practitioners says despite significance decrease in 2020, a large number of adolescents less than 18 years of age continue to use e-cigarettes with considerable health effects (pharmacytimes.com). In Manila too, the Department of Education has expressed support towards stricter measures on e-cigarettes or vapes (pna.gov.ph).
A research on health effects says smoking and vaping produce harmful health effects similar to just smoking cigarettes (stuff.co.nz). Another study informs that teens who vape marijuana can have more lung damage than those who vape nicotine (insider.com). Meanwhile, stress and boredom may have contributed to an increase in the number of cigarettes smoked per day during the early months of the COVID-19 pandemic by nearly a third of surveyed Pennsylvania smokers (eurekalert.org).