Media and THR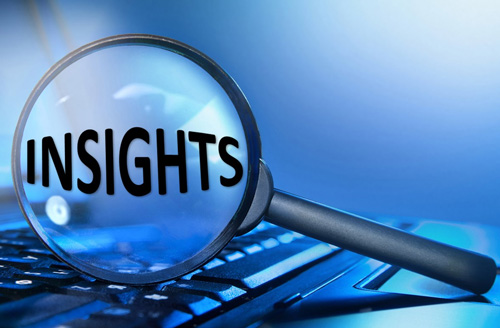 This weekly analysis provides an overview of the major tobacco harm reduction (THR) issues that grabbed space in the mainstream international and national print and electronic media during April 5-11, 2021.
During the week, 171 news items were monitored on the Internet-their majority (74) focusing on market news, followed by policy issues (22), research studies and surveys (15), and other miscellaneous topics (60). Both Pakistan and EMRO did not feature in any news item on the subject.
Global evidence is growing in support of the effectiveness of using e-cigarettes to assist smokers in quitting. According to University of Queensland research study that looked at 16 smoking and vaping trials with 12,754 participants, e-cigarettes may be more effective in helping smokers quit than NRTs such as patches and gum (uq.edu.au). In Japan, there has been a 30% decline in cigarettes smoking within three to four years through introduction of heated tobacco products, something that NRT failed to accomplish, a public health expert acknowledged at a webinar on tobacco harm reduction (manilastandard.net). A new UK study also finds good reason to switch from smoking to vaping by discovering "entirely absent or vastly reduced indications of DNA damaging potential in cells" when it comes to undiluted vaping liquids and aerosols (slashgear.com).
However, when celebrities use potentially harmful products on screen, impressionable viewers think it looks good. This viewpoint is substantiated by two new studies published by the University of Southern California, which warn that music videos depicting the use of vaping and e-cigarettes could indirectly promote youth vaping nationwide (vapingpost.com). In Nigeria too, Corporate Accountability and Public Participation Africa (CAPPA) has announced partnering with the entertainment industry for tighter restrictions on tobacco advertising through the film industry (leadership.ng). An new online study reports that teens who vape are three times more likely to take up smoking than their non-vaping peers (vapingpost.com). With reference to the youth e-cigarette epidemic, the Freehold Regional High School District has also been listed among 130 US districts to join a class-action lawsuit against e-cigarette manufacturer Juul, alleging that its youth-oriented marketing and promotion as a safer alternative to cigarettes has hooked teens nationwide (patch.com).
Some countries are introducing strict regulatory measures to prohibit smoking and vaping alike. For instance, effective June 1, smoking and vaping in Falmouth, Jamaica, will be further restricted in terms of where and what tobacco products can be sold and by prohibiting smoking and vaping in workplaces and public places (capenews.net). In New Zealand, the Ministry of Health is reviewing 2,518 submissions on its draft vaping regulations. However, with some vape shops recently experiencing violent smash and grabs, there are concerns that further heavy-handed industry regulation will make matters worse (scoop.co.nz).In the US, lawmakers want the FDA to remove all vaping products from the market during an ongoing product approval process, despite evidence showing millions of Americans have used these alternatives to stop smoking traditional cigarettes (insidesources.com). From October 2, 2021, importing nicotine containing e-cigarette products from overseas websites without a valid prescription will be illegal in Australia (abc.net.au). Meanwhile, serious questions have been raised about the efficacy of Michael Bloomberg's multi-million dollar anti-vaping campaign, which experts believe has done more harm than good (vapingdaily.com).
In Montana, USA, lawmakers have revived a bill to stop local governments from banning the sale of flavored vaping products in their communities (mtstandard.com). Canada, on the other hand, is contemplating a limit on how much nicotine can be in vaping products and is yet to decide whether to put such regulations in place or to put forward a framework for a possible flavour ban (panow.com). Iceland's Minister of Health has presented a bill in the parliament, suggesting that legislation on vaping will also cover nicotine products such as nicotine pouches (icelandreview.com).
With reference to the legalization of marijuana in the US and other countries within the last 6 years, a US professor says it could be another decade before researchers have significant data on the health effects of THC (weny.com). A report published during the week under review informs that even back in 1983, tobacco companies were anticipating the opportunity to blend marijuana into cigarettes if the government legalized cannabis (bostonglobe.com).
News focusing on the health risks of vaping also featured prominently during the week under review. These include an article highlighting a US physician's perspective on the dangers of vaping (mayoclinichealthsystem.org); an article in which a lung surgeon who has operated on vapers warns that vaping is harmful, not cool (straitstimes.com); and another piece in which doctors have warned of cancer and other health issues linked to smokeless tobacco use (washtimesherald.com).