Media and THR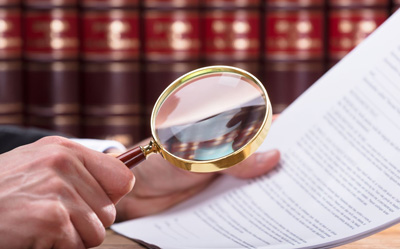 This weekly analysis provides an overview of the major tobacco harm reduction (THR) issues that grabbed space in the mainstream international and national print and electronic media during the period between April 19-25, 2021.
During the week under review, 223 news items were monitored on the Internet-their majority (61) focusing on industry news, followed by policy issues (51), research studies and surveys (23), and other miscellaneous topics (88). Pakistan was featured in about a dozen news items on a variety of subjects ranging from taxation issues in the context of the upcoming budget to the need for national curbs on the use of e-cigarettes, among others. There was no news from EMRO.
Starting with Pakistan, a study released by the Pakistan Institute of Development Economics with support from the University of Illinois Chicago's Institute for Health Research and Policy states that the economic burden of tobacco disease and death in Pakistan tops Rs. 615 billion (thenews.com.pk).
With reference to taxation, a study conducted by the Center for Global and Strategic Studies points out that multinational tobacco companies have been trying to evade millions of rupees in taxes under the pretext of the product's exaggerated illicit trade in Pakistan (thenews.com.pk). A policy note released by the Social Policy and Development Centre calls for an increase in the average tax share on cigarettes in Pakistan, from the current 45.4% of the retail price to the WHO-recommended minimum rate of 70% (thenews.com.pk). The Federal Board of Revenue (FBR) has expanded its operations against non-tax paid products in Ramzan, seizing six million counterfeit cigarettes, which would have caused a loss of over Rs. 12 million to the national exchequer in terms of federal excise duty and sales tax (pakistantoday.com.pk). The Stop Illegal Trade (SIT) has raised concerns about illicit cigarette traders benefitting from the impact of Covid-19 and has sought action to generate more revenue (tribune.com.pk). Another news report refers to progress being achieved in the drafting of new rules whereby cigarette brands registered with the FBR will only be sold in Pakistani markets in a bid to curb the sale of illegal brands (pkrevenue.com).
In another interesting news report from within Pakistan, the CEO of a Mardan-based company has written a letter to the PM, offering full assistance for implementation of the Track and Trace System to curb tax evasion in the tobacco industry. Ironically, the company is not only selling its brands below the mandated price of Rs 62.76 but also under the minimum applicable tax of Rs 44 per pack (brecorder.com). The Swabi Chamber of Commerce and Industry has sought incentives for tobacco growers to help enhance production (dawn.com).
Experts addressing a seminar in Islamabad called for national curbs on the use of e-cigarettes in the interest of public health and environment (dunya.com.pk). A month-long Tobacco-Free Youth Postcard Campaign was also launched in Islamabad (urdupoint.com). Legislation leading to the imposition of a ban on cabins selling cigarettes and 'paan' within 500 metres of educational institutions in Karachi has also been demanded (dunya.com.pk). The Pakistani media widely publicized New Zealand's mission to create a smoke-free generation by 2025 through imposition of a smoking ban on anyone born after 2004.
In the United States, tobacco stocks slipped amidst reports that the Biden administration is considering new regulations mandating cigarette makers reduce the level of nicotine in their products to the point that they would no longer be addictive (cbs58.com). Reactions to the news includes a demand that any change in federal policy must be based on science and promote access to harm reduction products, given the significant role these products play in converting traditional smokers to safer options (prnewswire.com). Another article warns that mandating lower nicotine content in cigarettes is likely to have unintended consequences that far outweigh any benefit-and could even prove lethal (fee.org). The Food and Drug Administration is also poised to announce a potential ban on menthol cigarettes (washingtonexaminer.com). On another front, the United States Postal Service has offered new guidance for vape businesses ahead of a rule that would make it difficult for their products to be shipped by mail to consumers (filtermag.org).
In its proposed 2021 budget, the Canadian government has suggested the implementation of an excise duty on tobacco and vaping products in 2022 (mtlblog.com). Meanwhile, the Government of Saskatchewan has introduced The Tobacco and Vapour Products Control Amendment Regulations, 2021 to restrict the sale of flavoured vapour products to adult-only vape shops, and to limit marketing and availability to youth. The amendments will come into force September 1, 2021 (globenewswire.com).
A research paper which claimed that current smokers are significantly less likely to be diagnosed with Covid-19 compared to non-smokers was retracted after some of the study's authors were found to have undisclosed links with the tobacco industry (independent.co.uk)
TobaccoFree303-a public awareness campaign-has been launched in Colorado to provide community partners and activists with a platform to raise awareness of young people using tobacco products and having access to tobacco products, and for parents to educate themselves about the harms of these products (9news.com).