Media and THR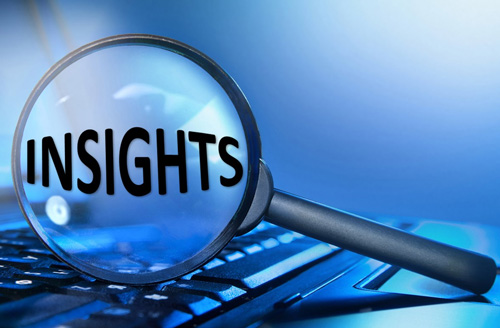 This weekly analysis provides an overview of the major tobacco harm reduction (THR) issues that grabbed space in the mainstream international and national print and electronic media during the period between April 26-May 2, 2021.
During the week under review, 200 news items were monitored on the Internet-their majority (63) focusing on policy issues, followed by industry news (49), research studies and surveys (9), and other miscellaneous topics (79). Pakistan was featured in 32 news items, mostly on matters related to taxation. There was no news from EMRO.
Starting with Pakistan, the Tobacco Control Cell-the only government entity working to curb the tobacco epidemic-has been dissolved (dawn.com). An editorial published in daily Dawn criticizes the government for doing so ahead of World No Tobacco Day, and questions whether it is public health or the interests of the tobacco industry that the country's policymakers are more sympathetic towards (dawn.com).
With tobacco use levying a burden of Rs. 615 billion in terms of economic and health costs, anti-smoking experts in Pakistan have recommended a four-fold increase in taxes and have called upon the Federal Board of Revenue to make a start by meeting the WHO-recommended threshold of 70% of the retail price of a cigarette pack (thenews.com.pk). In an opinion piece, the government has been advised to increase taxes on cigarettes and to enforce laws to curb the rising trend of cigarette and shisha smoking among youth (dawn.com). Meanwhile, anti-tobacco campaigners have rebutted the tobacco industry's claim that high taxes do not translate into declining smoking trends as people tend to switch to smuggled and locally manufactured cheap brands (nation.com.pk). A very interesting news report has drawn attention towards Mamukanjan, a completely smoke-free village located in the outskirts of Faisalabad. The said village community does not have access to cigarettes as they are just not available for sale (aaj.tv).
In the US, the Biden administration is poised to propose a total ban on menthol cigarettes. However, it may take several years for removal of menthol tobacco from stores as the action will kick off the rule-making process to make it happen. The step could nonetheless have a positive impact of the health of Black Americans, 85% of who use menthol cigarettes (nbcnews.com).
In Turkey, the government's ban on the sale of alcoholic beverages in stores during lockdown has prompted president of a union representing employees of the Directorate of Religious Affairs to ask the government to impose a 17-day ban on the sale of cigarettes too as part of a new series of lockdown measures to curb a surge in Covid-19 cases (stockholmcf.org).
A Cochrane review reveals that nicotine e-cigarettes probably do help people to stop smoking for at least six months. They probably work better than nicotine replacement therapy and nicotine-free e-cigarettes. They may work better than no support, or behavioral support alone, and they may not be associated with serious unwanted effects. However, more reliable evidence is still required to be confident about the effects of e-cigarettes, particularly the effects of newer types of e-cigarettes that have better nicotine delivery, the review states (cochrane.org).
Meanwhile, a science blog on the Cancer Research UK site shares research-based findings to establish that vaping is far less harmful than smoking, and that current evidence does not suggest that young people who have never smoked are vaping, or that vaping is causing more young people in the UK to smoke (scienceblog.cancerresearchuk.org). A new study shows that combining vaping with smoking raises the risk for respiratory wheeze and cough. As such, people who vape e-cigarettes to stop smoking tobacco cigarettes should switch over completely from smoking to vaping, with the eventual goal of stopping vaping as well (usnews.com).
In a virtual discussion on 'Global State of Tobacco Harm Reduction: Tobacco Harm Reduction: Burning Issues for Asia,' speakers have urged the government of Indonesia to be careful in drafting laws on alternative tobacco products as excessively high excise rates and restrictions on access through strict regulations will make it difficult to realize the transition of adult smokers from conventional cigarettes to alternative tobacco products such as heated tobacco products and e-cigarettes (voi.id).