Media and THR
This weekly analysis provides an overview of the major tobacco harm reduction (THR) issues that grabbed space in the mainstream international and national print and electronic media during March 29-April 4, 2021.
During the week under review, 102 news items were monitored on the Internet-their majority (37) focusing on market news, followed by policy issues (13), research studies and surveys (10), and other miscellaneous topics (52). Pakistan featured in only one news item-a report focusing on illicit cigarette trade and tobacco taxation. There was no news from EMRO.
Starting off with legislative measures, Alabama has passed a bill that will raise the legal age (from 19 to 21) to buy cigarettes and certain vaping machines (yellowhammernews.com), while a San Diego ordinance banning the sale of flavored tobacco products can stay in place because it isn't blocked by federal law, a district court in California ruled in a suit (news.bloomberglaw.com).
Expectations associated with the FDA also grabbed sufficient media attention during the week under review. Democrats have called on the FDA to clear the entire vaping market during PTMA process (vapingpost.com) while dozens of US Congress members have demanded that FDA strip flavored vaping products from the market by halting a long-awaited federal product review process (filtermag.org). The FDA has issued warning letters to 10 vape businesses that are manufacturing and selling ENDS products without obtaining a pre-market tobacco product application (vapingpost.com). Meanwhile, a biotechnology company has expressed confidence about renewal of FDA's proposed reduced nicotine mandate that would make all cigarettes minimally or non-addictive (streetinsider.com).
In the policy-making area, Australia's proposal to allow personal imports of vaping products without rigorous quality assurance has been termed unacceptable (racgp.org.au). A Malaysian analyst has suggested that the government can increase its tax revenue by introducing comprehensive regulations and taxation policies on the vape industry (themalaysianreserve.com). Activists in Kenya have urged the government not to allow the sale of banned nicotine pouch Lyft, accusing its manufacturer BAT of trying to amend laws to suit its 'highly addictive nicotine product (kenyanews.go.ke). The Centre for the Study of the Economies of Africa (CSEA) has raised alarm over the fact that Nigeria alone looses six million of its citizens yearly to diseases from tobacco which can be prevented (blueprint.ng).
Amidst developments outlined above, evidence is accumulating about vaping being an effective tool for cigarette smokers who wish to quit smoking. The Eurobarometer report–which pulls opinions of 28,228 people from 27 EU countries and the UK–pointed out that the number of smokers in the EU, and especially the UK, has declined significantly because people were switching over to vaping (therakyatpost.com). One study informs that most US adults who vape want to quit (eurekalert.org) while another from CDC says e-cigarette use among US adult workers has risen in recent years (safetyandhealthmagazine.com). Despite a challenging 2020, vape sales have persevered (cstoredecisions.com). In China, however, shares of e-cigarette companies substantially dropped after announcement of tougher e-cigarette regulations (vapingpost.com).
With reference to under-age smoking vaping and smoking, in Birmingham, Jefferson County Schools is joined by Baldwin County Public Schools in planning to sue JUUL Labs for allegedly helping create a vaping epidemic among school-aged children (wsfa.com). Alcoa City Schools also wants underage smoking to stop and are going to court about it (wbir.com). A presentation at the 2021 National Association of Pediatric Nurse Practitioners says despite significance decrease in 2020, a large number of adolescents less than 18 years of age continue to use e-cigarettes with considerable health effects (pharmacytimes.com). In Manila too, the Department of Education has expressed support towards stricter measures on e-cigarettes or vapes (pna.gov.ph).
A research on health effects says smoking and vaping produce harmful health effects similar to just smoking cigarettes (stuff.co.nz). Another study informs that teens who vape marijuana can have more lung damage than those who vape nicotine (insider.com). Meanwhile, stress and boredom may have contributed to an increase in the number of cigarettes smoked per day during the early months of the COVID-19 pandemic by nearly a third of surveyed Pennsylvania smokers (eurekalert.org).
---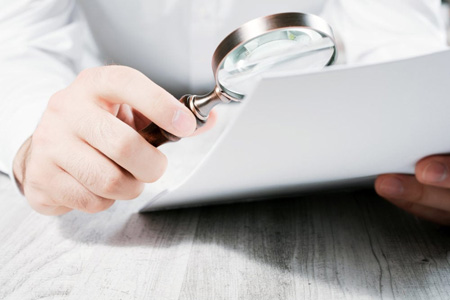 This analysis is based on e-monitoring of national and international newspapers, periodicals, and blogs. The objective is to keep a tab on media coverage of developments, activities, research studies, and policy decisions related to various aspects of tobacco control, with a focus on harm reduction and cessation.
During the week under review, 138 news items were monitored on the Internet—their majority (48) focusing on industry news, followed by policy issues (14), research studies and surveys (10), and others (52). Not a single tobacco control news from Pakistan and EMRO featured in the search.
Voices propagating endorsement of new tobacco harm reduction approaches—particularly vaping—are being heard across Europe, where policy makers are under pressure to recognize the benefits of vaping and its potential to massively reduce the harm of smoking. Earlier this month, the World Vapers' Alliance staged a peaceful demonstration at the European Parliament to highlight the importance of including vaping products in the EU's recently launched 'Beating Cancer' programme (vapingpost.com).
In the Asia-Pacific region, consumer groups have warned that a blanket ban on e-cigarettes and heated tobacco products (HTPs) in low- and middle-income countries, as proposed by a Bloomberg-funded anti-tobacco NGO, will only inflame the smoking epidemic and result in higher death toll from smoking-related diseases. INNCO said the move to ban harm reduction products should be evaluated carefully (prnewswire.com). In the same region, vaping advocates have launched a Right2Switch petition that urges the World Health Organization (WHO) to end lies against innovative nicotine products (scoop.co.nz).
With reference to policymaking, lawmakers in Florida are working on an effort to regulate the sale of electronic cigarettes and raise the age to use tobacco and vaping products from 18 to 21 (miami.cbslocal.com), while Canada has put forth a proposal to cap nicotine levels in vaping products at 20mg/ml (vapingdaily.com).
On the question of health warnings, an Indonesian medical expert has pointed out that health warnings on combustible cigarette packs should not be the same as those on the packaging of e-cigarettes and heated tobacco products, which have been shown to be 90-95 percent less harmful than combustible cigarettes (vapingpost.com). A review published online in the Cochrane Library affirms smoking cessation as being associated with improvement in mental health symptoms (consumer.healthday.com). A peer-reviewed study published in Toxicological Research & Application shows acute exposure of a 3D human bronchial tissue model to e-cigarette aerosol has minimal impact on gene expression compared to smoke from combustible cigarettes (scitechdaily.com).
New research suggests that politicians' knowledge about e-cigarettes and other novel tobacco products has a major effect on their perceptions of safety and risk. A survey of members of the European Parliament found that those who were knowledgeable about novel tobacco products were far more likely than those with no knowledge to consider them less risky than smoking (businesswire.com). A poll on 'Malaysian Insights and Perspectives on Vape,' reveals that up to 80% Malaysians want the government to regulate the vaping industry while 76% agree that the economy would benefit from regulations on vaping products (themalaysianreserve.com). Embracing vapes for harm reduction, an Australian Drug Law Reform Expert has pointed out that "most smokers are low income," and therefore safer nicotine alternatives should be priced relatively to their risks in order to encourage smokers to migrate to them (vapingpost.com).
According to analysts at Jefferies, there may be no smokers in many markets in 10 to 20 years as more countries adopt targets to end smoking and tobacco companies push smokers toward lower-risk products like vaping and oral nicotine (explica.co).
---
Every week we collect and review international and national media coverage of tobacco harm reduction. This provides an opportunity to take a stock of the major issues regarding THR in the media and how they are being presented. This brief analysis gives us an overview of the major THR issues getting space in the mainstream print and electronic media from March 15-21, 2021.
Overall, 171 news items were published or posted. Majority of them focused on market dynamics. Sixty-eight news items focused on industry news and 15 on policy issues. Nineteen stories were based on research studies and surveys, and 69 were on other topics. In Pakistan, one news item reporting the proceedings of an anti-tobacco seminar organized by the Pakistan National Heart Association (PANAH) was carried in four newspapers, while the findings of a study advocating changes in the country's tobacco taxation and planning policies was published in one newspaper. Not a single tobacco-related news from EMRO featured in the search.
Criticism of Bloomberg Philanthropies continued to grab headlines, with voices being raised about some Bloomberg-funded groups pursuing policies detrimental to health outcomes, especially vis-a-vis tobacco control. The philanthropy is seen as funding global efforts to clamp down on novel vaping products (brusselstimes.com), and as being active in countries willing to sacrifice their own autonomy in exchange for public health funding (vaping360.com). Moreover, news about FDA officials confirming that they received money from a Bloomberg-funded anti-tobacco organization also affirmed the same stance (manilastandard.net).
The activities of British American Tobacco (BAT) and Philip Morris International (PMI) are also featured in several news items, with the former grabbing headlines for suffering a series of court defeats for accusing PMI of copying its patents for heated tobacco products (ekathimerini.com). In Kenya, BAT has rejected the Health Ministry's plan to classify its nicotine pouches as tobacco products regulated under the tobacco control law (businessdailyafrica.com), while in London, it has formed a strategic collaboration to develop next-generation adult cannabis products (csnews.com). The Big Tobacco is also seen as being deeply involved in the illegal tobacco trade in Africa and beyond (africatimes.com).
With reference to Covid-19, a new survey from the McCreary Centre Society shows teens cut back on vaping early on in the COVID-19 pandemic but increased their use when they went back to school (infotel.ca). Meantime, researchers from the University College, London, have found no link between vaping and Covid-19 (vapingpost.com). Evidence also exists about smoking having increased during the pandemic (forbes.com), with illegal cigarette trade having jumped 10 times during the pandemic (thefederal.com).
Stories based on research studies also featured prominently. A new study in 'Nicotine and Tobacco Research' journal finds that the use of high-strength nicotine e-cigarettes can help adults with schizophrenia spectrum disorders quit smoking (consumer.healthday.com). A Kings College London study establishes e-cigarettes as having a clear benefit of helping quit smoking (vapingpost.com), while Public Health England's 7th independent report on vaping talks of a decline, since 2012, in the proportion of vapers who also smoke (betterretailing.com). A Bloomberg report predicts cigarette use may fall to zero in the US and parts of Europe, Australia and Latin America by 2050 as smokers either quit or opt for alternative products (bloomberg.com). Another paper has found that the entry of HTPs has led to a 34% drop in cigarette sales in Japan (vapingpost.com).
The new INNCO position paper highlights that denying access to safer nicotine products in LMICs will endanger the lives of 800 million people (globenewswire.com). In China, a regional group of THR advocates has cautioned governments of LMICs not to succumb to the ploy of vested interest groups dangling money in exchange for policies that restrict and even ban alternative nicotine products which has been found to be much better options for smokers than cigarettes (nyoooz.com). In the UK, the government's review of the Tobacco and Related Products Regulations (TRPR) has been announced, providing a chance for vaping's public health potential to be more fully realized (betterretailing.com). A landmark report from a UK-based harm reduction organization has underlined the need to for tobacco harm reduction efforts to be scaled up, particularly in getting more smokers to switch to better alternatives (thesundaily.my).
Several novel initiatives have also been reported. In the United States, for instance, the Garrett County Health Department has announced two free 'quit now' classes for six weeks to help individuals interested in kicking the nicotine habit (wvnews.com). In Missouri, medical marijuana dispensaries have started selling vape pens and cartridges for the first time (bizjournals.com).